"AND THEN WE CHOSE TO DREAM"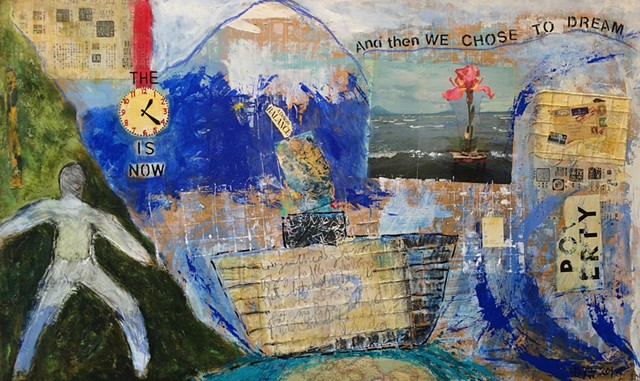 I SEE
I FEEL
I HOPE
I CREATE


COLLAGES
PAINTINGS
PHOTOGRAPHS




My intuitive art emanates from how I see, feel and respond to the environment around me. Keen observation of the natural world inspires me. I revel in pulling together scraps of found papers, evocative words or vibrant colors to make my works of art. I am in awe of the process of creating a collage which documents how I am feeling or responding to an issue, whether it is an uplifting statement about love or a response to a raging pandemic or a human rights issue.
Making art connects me to my authentic soul and the depth of feelings within me. It is my hope that my artwork will resonate with people and help them heal in these uncertain times.
Barbara Van Wollner
HEALDSBURG, CALIFORNIA
AUTUMN, 2022



Previous WELCOME PAGE portrait by Carlos Perez, Healdsburg